Iga Asashi
Iga Asashi

DEAL WITH IT

Personal
Birthplace
Land of Wind
Birthdate
10/24/11
Gender
Male
Age
20
Height
5'9"
Weight
165
Blood Type
B-
Kekkei Genkai
Shiryoku Flesh Manipulation
Classification
None
Areas of Expertise
Ninjutsu, Assassination Tactics
Clan
Iga
Affiliation
None
Team
Team Asashi
Rank
Ninja Rank
Wanderer
Genin-Equivalent Age**
N/A
Chuunin-Equivalent Age
N/A
Nature Type
Element (Affinity)
Pure
Element (Affinity Secondary)
Awesomness
Family
Parents
Iga Sato and Hiromi
Signature Jutsu
Poisonous Flesh
"Aw, did I hurt your ego?"
Background
Iga Asashi is a bit of an enigma, even amongst his clan, a pink-haired assassin who thrives in chaos and under the table dealings. Things weren't always that way, though. In fact, his life started off with great promise. Among young Iga when he was growing up, he and a cousin by the name of Shun were considered to have the most potential of their generation. They quickly became rivals, warring over who would be the strongest amongst them. This would go on for years over many training sessions and competitions.
A few years before the founding of the village, when Asashi was still just a boy, there was some controversy between his parents and the elders of the clan. Once the argument was finally over, he was handed over to a scientist in the Land of Wind that performed an experiment on him. While it was rather painful to go through and took about a year, the end result was Asashi being able to use newly implanted poisonous in conjunction with his Flesh Manipulation to create poisonous sensory organs at will.
Personality
Asashi is known for having an enigmatic yet laid back personality. He doesn't tend to be vicious or mean in normal conversation, yet he has no issue accepting the most dastardly and dark of missions without question. His temperament seems to be cool, calculative, and observative, even in the midst of chaos and danger or killing targets. There seems to be no absence of malice or remorse in taking such actions, even using the most under-handed and dark of tactics to achieve his missions.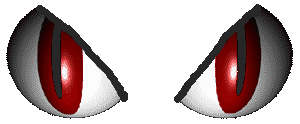 Appearance
This young man stands at roughly 5'9" tall, his build average size, though showing muscular definition that doesn't make him abnormally large. His face shows signs of maturity, setting his age likely around twenty years old. He exudes a certain confidence, his gray eyes and expression showing a dark calculative look almost always.

Over his body, he wears a black hooded rope that zips down and parts at the legs to allow for agility. It fits his form well, only the sleeves and lower half hanging loose to allow freedom of movement. His hands are covered by black leather gloves, legs by black pants and boots. Whatever weapon holsters he has on his person, if any, are hidden quite well.
Relationships
| Name | Relationship | Notes |
| --- | --- | --- |
| | Eccentric One | Ayumu is one of few people in the clan that Asashi can say may be odder than himself. He hasn't spent just an abundant amount of time with Ayumu, but the man's reputation for being rather odd is proven by his actions and mannerisms rather easily. Still, he's at least amusing, and he does keep Shun busy. |
| Shun | Rival | From the time they were children, Shun and Asashi have been rivals over who of their generation is the strongest. While they haven't had their competitions as frequently in recent years due to circumstances, Asashi still considers Shun his chief rival and is quite fond of annoying her to get her riled up for their next match. |
| | The Other Outcast | Like Asashi, Sachiko is an outcast of the clan who chose to leave due to the circumstances with the clan in Sunagakure. While Asashi himself left before the villages formed and thus was never marked a Missing Nin, Sachiko was not so fortunate. While he MAY know something of her whereabouts and allegedly given her and her fiance a way to contact him, the Iga clan will be getting no information out of Asashi on that, especially since it's a definite way to annoy Shun. |
Ninja Journal
Skills And Abilities
Asashi isn't one to care about fighting fair. In fact, most of his skills lean toward under-handed assassination tactics. He is most skilled in areas of Ninjutsu that require extreme amounts of perception abilities on both Iga jutsu and Shinobi Tools Style, also including a Forbidden style developed in him through experimental procedures that allows him to create poisonous sensory organs in the same manner normal Iga create normal sensory organs.
| D-Rank | Iga Henge | Basic Sensory Array |
| --- | --- | --- |
| C-Rank | Sensory Array | |
Theme Songs

Asashi is a rather despicable person, even in his own eyes, not that he minds. He'll use whatever means necessary to attain his goals.
RP Logs
Click here to go back
---
---
---
---